pinkadot89 in

reptiles
New member here! I do love reptiles and would love to have a snake one day, but for now I just have three Russian Tortoises. You can meet them under the cut...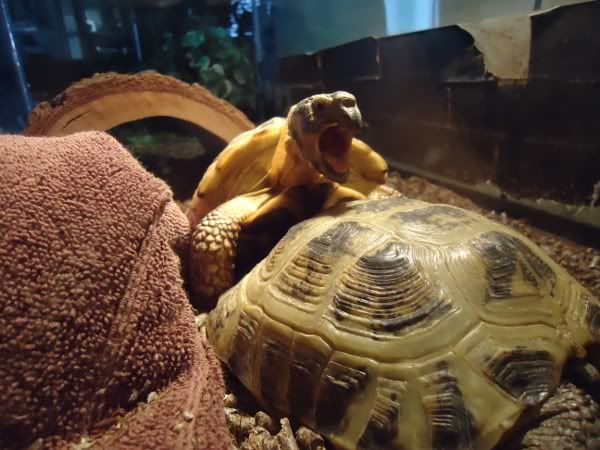 That is Mr.Emma trying, and failing, to mate with Bubbles. I just thought his face was funny and took a picture. Bubbles has an adorable round face, but she's always hiding in her shell, or eating, so it's hard to get good photos of her.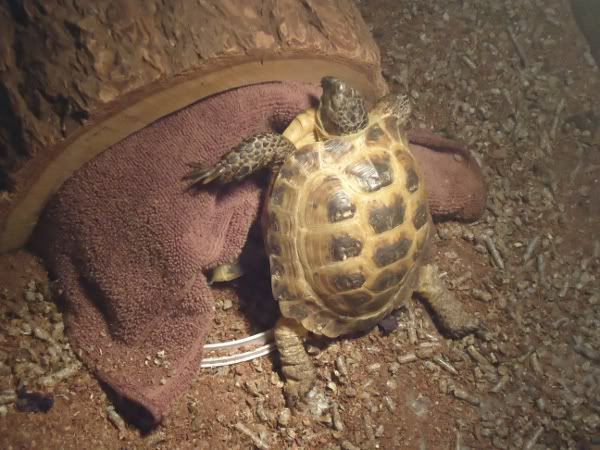 That is little Moose. He likes to climb and is often on top of the log.
Well, that's it. I do hope this community becomes more active. It seems like it would be fun. :)